Campaign for us
Campaigning saves lives. Every action you take helps to beat cancer.
Cancer is political. You have the power tackle cancer by campaigning with Cancer Research UK. You can be part of a nationwide movement working together to beat cancer.
Key decisions on preventing, diagnosing and accessing cancer treatments lie in the hands of the Governments across the 4 UK nations. Join us in making sure politicians represent you and people affected by cancer. 
Our campaigners act to support everyone's cancer journey. They've successfully campaigned to prevent, treat and diagnose cancer earlier. However, cancer continues to affect our families, friends and loved ones, as 1 in 2 people will get cancer in their lifetime.
Campaigning for change to save lives will only succeed due to your support. Stand up and act to beat cancer right now.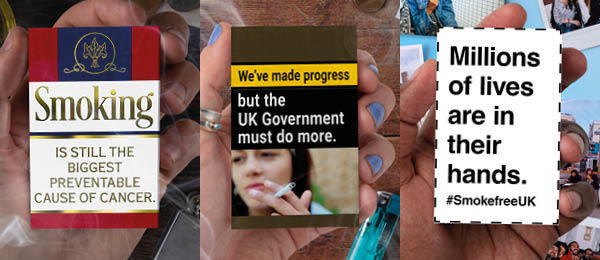 Patients won't wait. Families shouldn't have to wait. Cancer won't wait. 
Thousands of campaigners joined us to highlight why every second counts and why #CancerWontWait. 
In response to the campaign, the UK Government recently announced extra NHS funding to tackle cancer waiting times, keep up with future demand, and transform cancer services.