Walk All Over Cancer
Let's show cancer who's boss. Join thousands of supporters walking 10,000 steps every day in March to raise money for life-saving research.
Sign up to get your free t-shirt and Giving Page.  
The difference your money makes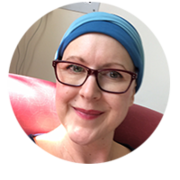 Sarah's Walk All Over Cancer
After being diagnosed with breast cancer myself, I wanted to take on a challenge to support Cancer Research UK's vital work. Walk All Over Cancer was the perfect motivation to get outside and get active and I managed to walk around 15,000 steps a day! 1 in 2 of us will get cancer in our lifetime.* All of us can support the work to beat it.
The ultimate challenge for a healthy lifestyle
With Walk All Over Cancer, you're in control and just getting out of the house for a walk can do us the world of good. There are huge health benefits when you commit to 10,000 steps a day.
Walking can improve fitness
Regular walking can help you maintain a healthy weight, burn calories and help tone muscles.
Walking is a COVID-safe activity
Outdoor activities are a safe way to exercise in the current climate. Always check the government guidelines before you head out. 
Walking is good for our mental health
It's the perfect way to zone-out and rid yourself of any daily stress. Plus, the exercise-induced endorphins will leave you feeling better than ever.
Walking can help lower blood pressure
Being active can help lower blood pressure and your risk of heart problems in the future.
*Ahmad AS et al, British Journal of Cancer, 2015.